Will it snow on Christmas Day? Check the map below layer showing the percent chance of snowfall on December 25th in the United States. Hancock, Michigan boasts the highest chance at 70%, while much of south ties for the lowest at 0%. Whether you have lots of snow or no snow at all, the CARES Team wishes you safe and happy holidays!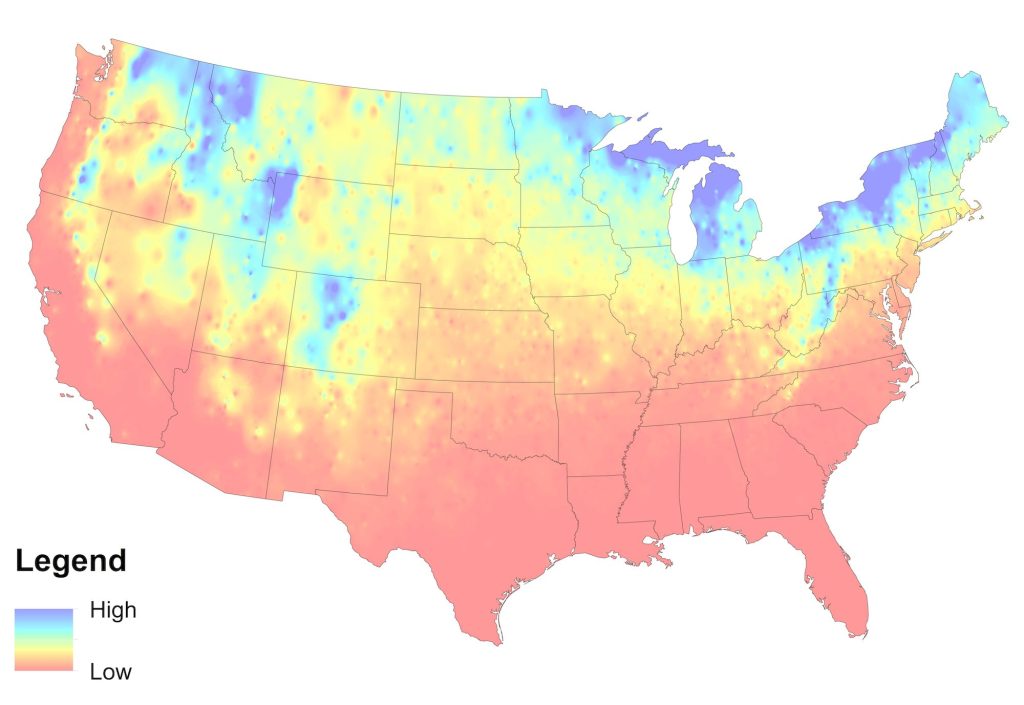 A static map displaying areas of blue where the chance of snowfall is high and areas in red where the chance of snowfall is low or zero.
View interactive snowfall and climate data in the CARES Map Room.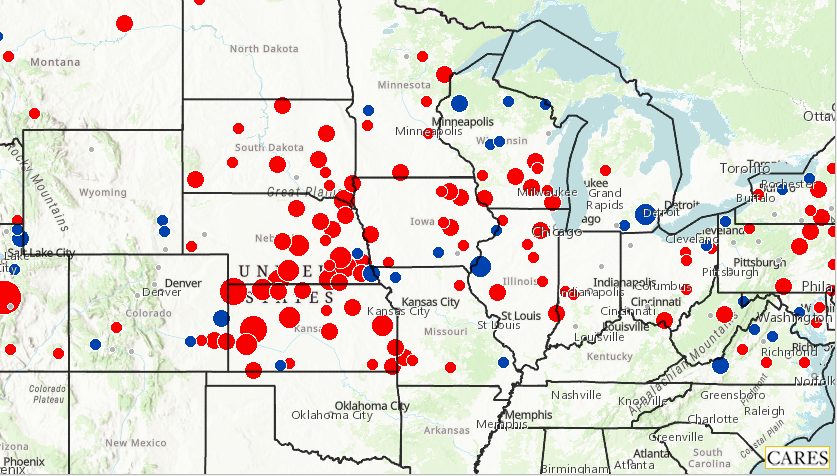 Change in Snowfall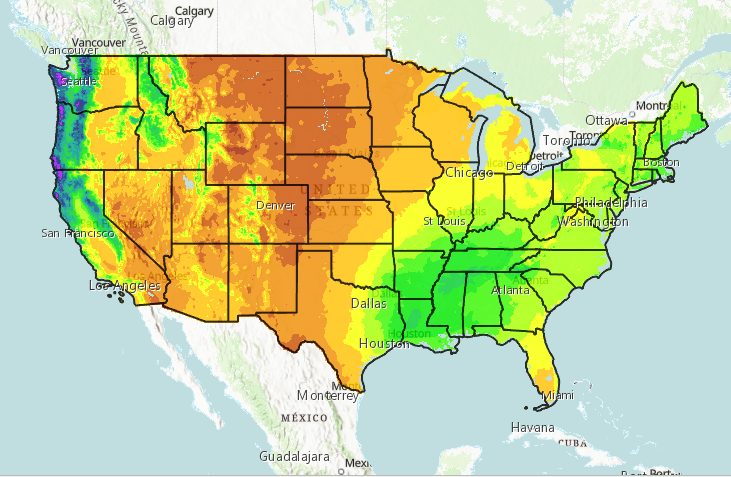 30 Year Average December Precipitation